EvoDMS is an evolutionary distributor management system that connects Principle-Distributor-Retailer seamlessly. It creates synergy between individual parties that leads to an uninterrupted supply chain.
The key purpose of this craftily designed business software is to provide solutions to make distribution management tasks smooth and sleek. It includes;
Channel Management, Product & Pricing Management, Purchase Order Management, Sales Order Management, Inventory Management, Contracts & Promotions Management, Claims & Return Order Management, Distributor Sales Force Automation & Field Force Automation.

6 International Brands has enrolled and managing more than 150 Distributors with the help of Evo DMS to Grow their Business.
Join us and make your company a better place.
Order Management

Easy to use Order management system

Inventory Management System

Track you product Stock Level and set your minimum reordering rules.

Delivery & Return Management

Have a Delivery schedule in place for warehouse department and Return request from the customer.
Invoice & Collection

Generate invoices for customers, receive payments and get alerts on due payments.

Retail Outlet Contracts

Store your Retail Outlet Contracts in Digital Forms. No more paper approval.

Product-Pricing-Promotions

A single platform to manage and keep track of Product-Pricing-Promotions

Distributor Claims

The distributor can directly raise claim request through the system and get an update of its status.

Target & Achievements

Keep track of Sales Team's Target and Achievements

Reports & Dashboard

Monthly, weekly, daily reports for the Sales Department, Delivery Department, Collection Department etc. Current Business Challenges:

Lack of visibility on performance: Businesses often struggle to have an actual and accurate picture of sales and distribution operations. That means, they don't get clear visibility of the performance of Product, Promotion, Distribution, Internal/External Sales People, and Outlet at a granular level.
Nonconformity to standard practices and processes: Without an efficient distribution management system, distributors won't follow the standard practice and processes defined by Principle, which damages overall brand value.

Underutilized resources: When businesses have a lack of visibility on the performance of their resources, they end up underutilized their resources. Ultimately, they fail to be at the right place with the right product and price at the right time.

Lack of communication between the Principle and Retailers: As a result, Principle often fail to understand the pain areas of Retailers who are an important link between manufacturer and consumers.

Unreliable reports: Gathering data from different departments and people takes too much time and effort. Further, when it comes to decision making at the management level, their reliability and accuracy are often questionable.

Lack of alignment between marketing and sales operations: In an absence of strong marketing and sales force management, businesses end up making promotions & targets that are not in line with sales and marketing plans.

Difficulty in tracking and controlling assets and promotions: Tracking of assets and promotional products takes a lot of effort and cost to Principles in the absence of a unified system.

Benefits Using EvoDMS

Greater Sales Productivity
Single Communication Platform for Principle, Distributor and Retailer
Reduced stock out at Distributor & Retailers
Reduced Excess inventory at Distributor's end
Keep track of Distributor Field Force
Get 360' view of Retail Outlets
Efficient distributor management system that improves flexibility, alignment, and compliance
Powerful Mobile Applications which gives real-time updates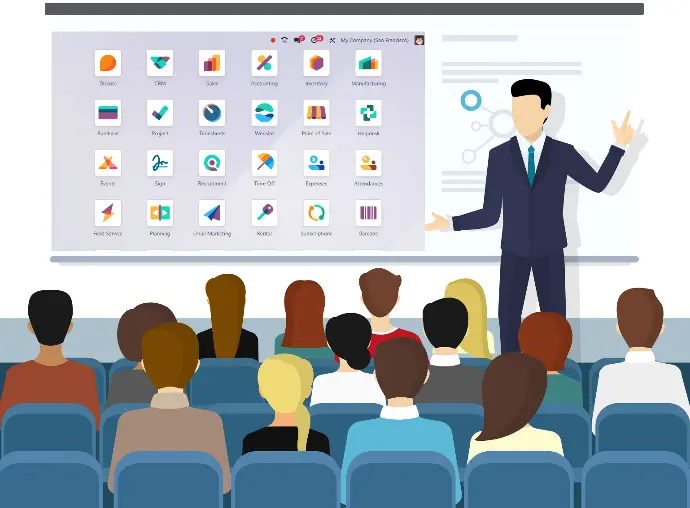 300+ Distributors taking benefits of EvoDMS.
Join us and make your company a better place.